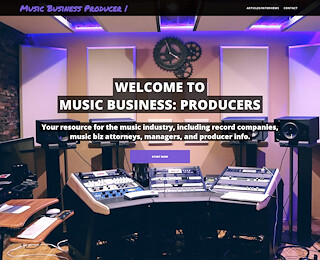 If you are in the music industry, the chances are that you've considered getting management. People in the industry know the names of the managers out there just as much as they know the names of the artists that they aspire to be. While it would be perfect for getting where you need to be without a manager to guide you, the simple fact is that they know more about the industry than you do. They know the right people, the right venues and the right doors to knock to get you where you want to be.
At this point, you're likely thinking, " I need a manager", and you'd be right. You do need one. A manager is someone that you should be considering long before you try to get your music in with anyone. What you need to know is how high on your to-do list finding a manager is and how you can go about doing it.
"I Need A Manager, Don't I?"
You should know that even at the earliest stages of your career, your manager can bring something to the table that you won't get anywhere else. The biggest thing that any manager can offer you is the chance to focus on your talent and start building something they can sell on your behalf. There is a lot of work that goes into building your career, and it begins with you and what you can do. Staying creative is essential, and you need someone who is going to take those business-related responsibilities off your hands and turn it into something great.
"I Need A Manager…How Can They Help?"
The next question you'll be asking yourself is how they can help you at all. A good manager is someone who has contacts that will be able to aide you in your career. They'll have label contacts, contact with promoters and agents who can market you in a way that the public will love. Finding a manager that can do all of this takes cash, and the bottom line is that you need to ensure that you can continue recording and promoting yourself while being able to pay for a manager. Being a musician takes drive and determination, and you need someone who can harness that and show the world you mean business!
"I Need A Manager…Does It REALLY Matter?"
Yes – it does matter. You need to have someone who can give you some credibility in an industry that is continually changing. A manager can make you look more serious about what you're doing. It says that you have someone who believes in your ability in music as much as you believe in it, and it always helps others to get on board with what you're about when you have a manager. A manager also shows that you are professional enough to have considered that you need one in the first place.
If you are worried about it, thinking, "I need a manager" and are unsure where to go, it's time to start doing some research!